Dead or Alive 5 Last Round Review – Let's Bounce Towards Next-Gen!
Tecmo Koei released the latest update for Dead or Alive 5, aptly called Dead or Alive 5 Last Round, to consoles and PC back in February. It's the first time the DoA franchise has appeared on next-gen systems like the PS4 and Xbox One so it begs to be asked: did they do a good job of it? This feature focuses mainly on the PlayStation 4 version of Dead or Alive 5 Last Round and how it compares to the PS3 version.
When one mentions Dead or Alive, one immediately thinks of the term "fanservice". Dead or Alive 5 Last Round is more than that though, Beneath all the fanservice is a solid fighter which has been constantly tweaked by Tecmo Koei based off fan input.
Gameplay-wise, there's not much difference between the PS4 and PS3 versions of the game, but there's a bit of an improvement in the aesthetics department thanks to having almost-constant 60fps matches all throughout. Last Round has also employed advanced "bounce physics" which is very noticeable when using characters like Tina and Honoka.
Netplay has been hit and miss, especially prior to patch 1.02. There's a bit of input lag involved, but it's something that can be easily adjusted to once a player has immersed themselves for some time in online play. Of course, one also needs to factor one's own internet service as well.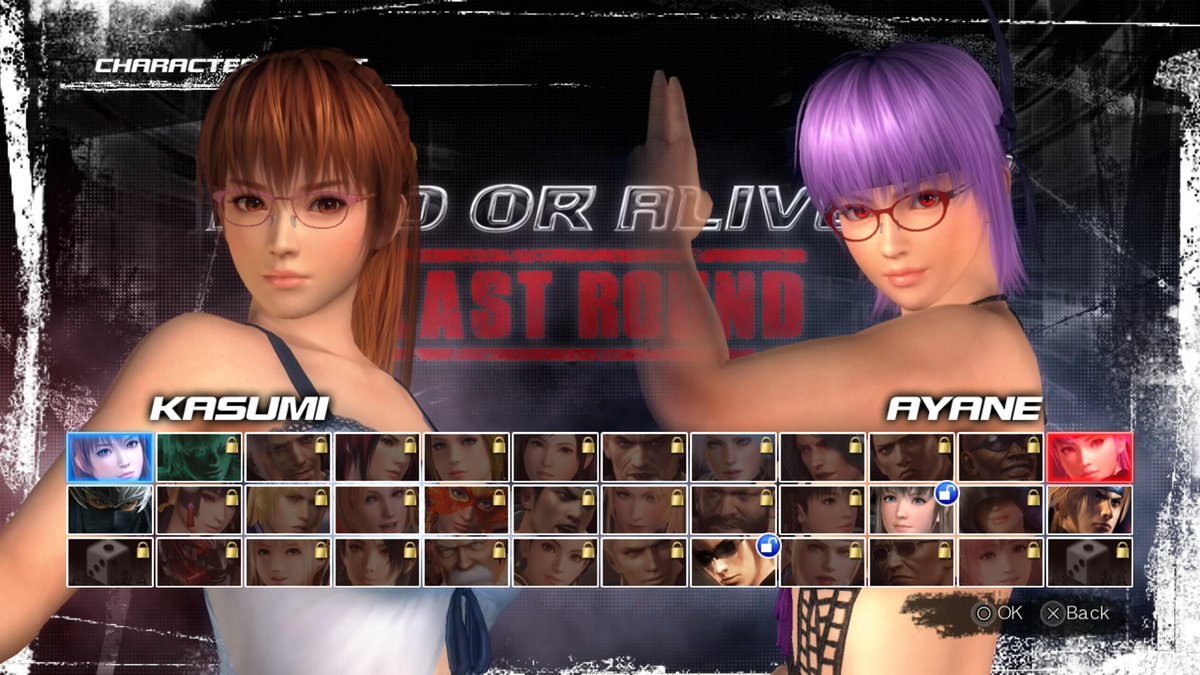 One of the things that I really liked was the fact that Tecmo Koei allowed previous bought DLC to be accessible to those upgrading to the next-gen version of Last Round. They also introduced a new code in patch 1.02 which unlocks all costumes in-game.
Just press all 4 shoulder buttons in the Options menu to unlock all these costumes- no need to do that 100 win Survival mode challenge!
All in all, Dead or Alive 5 Last Round PS4 is a solid release, despite not pushing the PlayStation 4 to its full capabilities. It's good enough to quench the thirst of your fighting game drought until the other titles arrive, like Mortal Kombat X, so if you're a fighting game aficionado, definitely get it.